Getting the Right Computer for Online Classes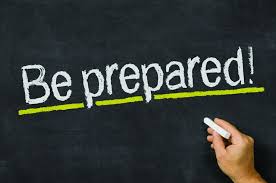 Once you have made the decision to take some online classes it is important that you have up to date information at all times. In order to stay on top of your classes and have success at an online college you will need certain tools and equipment.
Make no mistake: online classes are different from a traditional type of class. Instead of backpacks, notebooks and lots of lined paper, students will be buying different pieces of electronic equipment. And the paper they buy will likely be printer paper.
Your Study Area
Unlike a traditional class, an online course is centered on the student. This means that the student is doing the majority of the work and the teacher is merely guiding the student along the path. Students must be focused and determined along with an orderly spot that is designated as a study only zone. Having a completely separate room is the perfect setup. If this is not feasible then you should have a spot to call your study area where nothing else goes on.
Different students have different preferences when it comes time to studying. Some people like to have a little noise in the background, whether it is coming from a television or a radio. Other people want to have the room in total silence. No matter how you like to study you need to have a place with plenty of light and free of clutter.
If you have family members that constantly seek out your attention or pets that seem to clamor over you whenever you are sitting down, perhaps a better alternative would be to do your studying at the library or local book dealer. These places often have access to the internet so that you can log on to any necessary documents from your class or participate in a class discussion.
Necessary Computer Specs
Prior to the beginning of the semester, get your computer checked to ensure you have the right software as well as an adequate setup on the computer hardware. The school will give you the minimum requirements for the computer you will be using. Any computer made in the previous two years should meet the necessary requirements for your online classes. Here is a short list of the typical requirements:
512 MB of RAM (or higher)
20 GB hard drive
Sound card
Operating System: Windows 98 or up/ Mac OSX or up
MS Office 2004 or higher; alternatively you can have some type of word processor
Necessary plugins
Internet browser
It is a good idea to bookmark the school's online library and necessary databases. This will give you quick access to appropriate materials anytime you have to conduct research for a paper, research assignment or homework.
Additional Equipment
Many of the classes you take online will involve lectures that are either taped audio or video. In addition you may be part of live video chat for a class, a group discussion or one on one time with your professor. You will need to ensure that you have a CD player for any audios as well as a DVD player and appropriate screen for prerecorded videos. Your computer screen can serve as the screen if your computer has a DVD drive.
You will be asked to write a good deal of the time whether it is assignments, quizzes, tests or research papers. For this reason it is wise to have a dictionary as well as a thesaurus nearby or you can find one online and make a bookmark to them.
https://www-stg.mastersdegreeonline.com/wp-content/uploads/2019/06/be-prepared-image.jpg
183
276
admin
https://www-stg.mastersdegreeonline.com/wp-content/uploads/2019/04/logo-new3.png
admin
2019-06-18 17:32:40
2019-06-20 14:49:50
Getting the Right Computer for Online Classes