Most Popular Degrees from Online Schools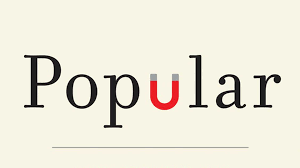 Most of the degrees that people seek from an online college are flexible and can open the doors to a multitude of careers. Employers like to see new hires that have a broad range of skills in order to accomplish numerous goals. If you are well rounded you will have more to offer when you are seeking out a new job.
The degrees that currently enjoy popularity are in the fields that are expected to grow significantly in the next 10 years. Finding a degree in a hot industry can greatly improve your chances of finding work once your coursework is finished. The following list represents some of the current popular degrees from online colleges and may give you some insight as to which program you should consider.
Engineering – Real world questions are answered through the use of complex math formulas and equations. Currently over 1 million engineers hold jobs comprised of 17 different engineering disciplines. America's thirst for better, faster, more powerful technology has kept the engineering sector strong and thriving. While many people study for a master's degree it is possible to get various jobs with a bachelor's degree. Possible jobs for engineering major:
Environmental engineer
Chemical engineer
Nuclear engineer
Electrical engineer
Nursing – The nursing field is one of the fastest growing parts of the healthcare industry. Most students choose to get a Bachelor's degree (RN) or a Master's degree (MSN) in nursing from an online college. Possible jobs for nursing major
Registered Nurse
Charge Nurse
Treatment Nurse
Criminal Justice – A criminal justice degree can prepare people to work in law enforcement at various Federal, state and local levels. The type of work you can perform will be directly tied to the level of your online degree. Obviously, certain entry level positions will be available to you once you complete an associate's degree. However, higher paying and more reputable jobs await those that receive a Bachelor's or Master's degree. Possible jobs for criminal justice major:
Police officer
Security guard
Prison security
Manager of police station
Police detective
Psychology – This is the study of human actions and also how various parts of the brain work. The vast majority of people in this line of work have at least a minimum of a master's degree. Most of them choose to complete their Ph. D. It is possible to begin working as an assistant to a psychologist once you have completed a bachelor's degree from an online college. Possible jobs for psychology major:
Psychologist
Healthcare Administration – People with this degree usually work in the business offices of healthcare facilities. Their jobs are primarily concerned with maintaining the records of clients and filing claims with insurance companies for reimbursement. An associate's degree will enable most people to obtain work as a medical receptionist or similar office staff. Pursuing a bachelor's or master's degree will give people a chance to move much further up in the field. Possible jobs for healthcare administration major:
Medical transcription
Medical secretary
Office manager of doctor's office
Business Administration – This is a highly popular degree and offers graduates a wide range of job possibilities. Many people will complete this degree along with another degree simultaneously. Some people may complete a business administration degree along with a bachelor's degree in finance or management. Other people will want to push their studies farther and complete a master's degree (MBA). Possible jobs for business administration major:
Finance manager
Management analyst
Marketing manager
Computer Science – This degree centers on the design of software and computers. It also encompasses the interaction of various hardware pieces common to computers. Possible jobs for computer science major:
Computer programmer
Hardware engineer
Information system manager
Education- In this field people learn the tools and techniques needed to keep a classroom on schedule and the different methods of educating pupils. Most individuals will complete a bachelor's degree from an online school in order to begin working as a teacher. In order to move into administration or counseling, a master's degree will be necessary. Possible jobs for education major:
Elementary and high school teacher
Remedial instructor for adults
Special education instructor
School counselor
Accounting – Every company needs the services of an accountant at one time or another. Accountants spend their days crunching numbers in a variety of settings. People with a master's degree can go on to receive their certified public accountant (CPA) license and make remarkable salaries. For those individuals that wish to start work right away and continue studying for a higher degree part time, they can get an associate's degree in accounting and work as an assistant to a bookkeeper. Possible jobs for accounting major:
Auditor
Tax accountant
Financial analyst
Graphic Design – A degree in this field equips people with the ability to create the images and backgrounds used in software, websites and movies. People who are both artistic and technical usually excel in this work. A bachelor's degree is the norm for getting started in this industry. However, an associate's degree will enable people to begin working as some type of assistant. Possible jobs for graphic design major:
Graphic design
Commercial design
Fashion design
https://www-stg.mastersdegreeonline.com/wp-content/uploads/2019/06/popular.png
168
300
admin
https://www-stg.mastersdegreeonline.com/wp-content/uploads/2019/04/logo-new3.png
admin
2019-06-18 17:59:39
2019-06-20 14:49:21
Most Popular Degrees from Online Schools