How to Succeed with an online masters degree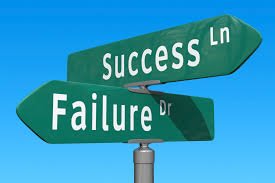 It goes without saying that students who participate in online classes need a certain amount of self determination and organization in to be successful. It is important to devote sufficient time not just to the actual class session but also in preparation and studying. The good news is that this hectic schedule will not last forever. Once you have finished the necessary classes that lead to your degree you will be ready for that promotion or new career that you have envisioned.
It is important to understand that although online schools are very similar to traditional schools in some ways it still requires some unique skills in order to complete the necessary work. Here is a short list of guidelines to help you better prepare study and succeed in your endeavors to complete a degree online.
Review your syllabus prior to each class. Keep a calendar with notes about homework, projects, quizzes and the major tests. Make notes based on your calendar based on the syllabus.
Keep your equipment up to date. Attending online classes means you will need access to a reliable computer. In addition to the computer you will need some type of word processing document to write papers and homework assignments. There are certain classes that may require you to acquire other software as well
Lay out reasonable goals. Online colleges expect their students to have enough discipline to plan out a time for study and preparation as well as complete their assignments in a timely manner. It is well known that college instructors do not provide as much assistance and individual attention as high school instructors.
Lean to your strong points. If you excel at preparing research papers then you should consider courses that involve lots of writing assignments. Conversely, if you are the type of person that freezes up during tests due to anxiety then you should steer clear of a class that involves a high percentage of your overall grade coming from one or two major tests.
Get involved in class discussions. It is important to let teachers know that you are grasping the material. Log in frequently to your class discussion boards and message centers. Stay up to date with comments left by other students and also pay attention to the students that are making high marks in the class.
Turn in all assignments early. You need to develop a system of blocking out time to work on your studies and complete assignments early. Since the classes can be fit around your schedule, getting the work done and out of the way will allow you to spend time on other things that make you happy.
Allow plenty of time in your schedule for studying. Too many students make the mistake of putting off preparation to the last minute. Others simply try to skim over material in a quick fashion. Cut out some social activities or some down time, such as television or internet surfing, and apply that time to your studies.
Keep your work area organized. Dedicate one spot as your work area. This is where you keep your computer, any related books, paper, pencils and other necessary items. Having a certain spot for your studies will create a sense of order for you.
Take advantage of resources offered by the school. Most schools provide extensive libraries as well as tutors for students. In addition there are career counselors to help you plan your courses and look for interviews when you are nearing the end of your degree.
Remember the reason you started school. Stay current in the industry that you have chosen to study. Try to make some connections to people who recently graduated college with a similar degree. Getting encouragement and motivation from like minded individuals is a great way to keep your head in the game and stay focused.
https://www-stg.mastersdegreeonline.com/wp-content/uploads/2019/06/tips-image.jpg
183
275
admin
https://www-stg.mastersdegreeonline.com/wp-content/uploads/2019/04/logo-new3.png
admin
2019-06-18 17:46:30
2019-06-20 14:49:36
How to Succeed with an Online masters degree