Picking the Right Online College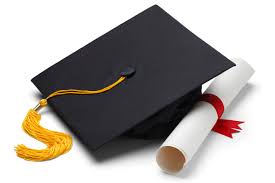 Choosing an online college is usually a little easier once you have made some other choices. Determining the type of work you want to do, which will dictate the necessary degree, are often the first steps towards continuing your career or starting a new career. Now begins the process of weeding through the available schools and determining which one will best suit your needs.
Online schools are like all other products and services. There are some schools that have the best curriculum, professors and resources and enjoy a great reputation. Other schools are not the best but they are really good and the degree you receive from them will be highly respected my multiple employers. Then there are schools that may seem a little questionable and should be avoided. Take your research seriously and find the right school for you.
Is the School Accredited?
It is supremely important that you are taking classes from a school that is fully accredited. This simply means that the school has been reviewed and deemed to meet the standards set by the National Education Association (NEA). This accreditation includes the textbooks, professors and methods of teaching.
Stay away from schools that are members of some dubious group or who cannot provide a straight answer concerning their NEA accreditation.
What is entailed in the Course?
Many online schools offer access to their catalogue of available classes online. Some schools will send you a printed version upon request. This is where you can find out what items are covered in each course as well as the objectives. You should be able to see a brief list of any materials expected to be used for each class such as textbook, workbook, CD or other items. Reviewing this description will give you a better feel for the course and help you to understand what is expected of you.
Chat with a Counselor from the Admission Office
You should schedule a time to talk with one of the counselors from the admission office. Be prepared to ask a few questions such as:
Can students get in touch with teachers? If the answer is yes, how can students communicate with teachers?
What are the operating hours for the technical support department?
How much technical knowledge does a student need in order to complete online classes?
What types of financial assistance is offered by the school?
How healthy is the interaction between students?
Investigate the Procedures for Transferring Credits
Some students that are entering the world of online classes for the first time have prior credits from another school. These credits could be used in fulfilling the requirements for the degree that the student is currently pursuing. Each school has their own rules about accepting credits and how many credits they will accept. If you have some credits that you wish to transfer you should send a copy of your transcript to the school and ask them for an estimate of how many credits the school will recognize.
Is the Administrative Department Committed to the Student's Success?
Attending classes on line should be a rewarding experience, not a constant struggle. The top schools are the ones that are committed to making sure their students have the materials and tools to succeed. The administration needs to be responsive in returning calls in a timely manner, along with emails, and providing you with any necessary documents that you need.
Ask About Credits for Life Experience
Many schools have a formula for providing credits to people that have significant experience in a particular industry. Most schools place a limit on the maximum number of credits that a person can receive based on experience alone. Get in touch with one of the counselors and ask them for an appropriate application. You should also inquire about their portfolio requirements which will typically include the following items:
Description of the job you held
Some examples of the work you performed
Resume
Professional references from previous clients or co-workers
Certificates or licenses
Any awards received for the quality of your work
How big are the Classes?
Most online schools have classes that are much smaller in size compared to campus universities that may a lecture hall with 500 or more people in a class. Smaller classes give the professors a chance to speak to each student and provide unique feedback. In addition, communication from the professor will be prompt and accurate.
Does the School Offer Asynchronous Classes, Synchronous Classes or Both?
This can be a crucial factor for people who need a lot of flexibility in their classes. Synchronous classes mean that the students all attend class at the same time and on the same day, whether in person or online. Asynchronous classes allow students to read or watch the lecture on their own time and offer insights into group discussions that typically take place on message boards. Asynchronous courses are much more reliant on strict deadlines.
Can you try Out a Course Online?
Some schools offer a demonstration course for new students. This allows the students to get familiar with the software, the interaction between students and professors, as well as setting a schedule for studies. Take notes about how the students communicate with each other, how quickly the teacher responds to questions and the level of work expected for the class. A Wonderful new opportunity to try online learning for free is available at www.onlinedegree.com
Are the Alumni Still Connected to the School?
This might be just as important as the level of education. You want to find a school that offers a strong network of graduates so that you have resources to help you land a job once you graduate.
https://www-stg.mastersdegreeonline.com/wp-content/uploads/2019/06/degree.jpg
183
275
admin
https://www-stg.mastersdegreeonline.com/wp-content/uploads/2019/04/logo-new3.png
admin
2019-06-18 18:14:52
2019-06-20 14:49:10
Picking the Right Online College for a Masters Degree online