Important Items to Consider Before Picking an Online College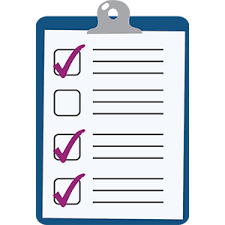 Without a doubt online colleges offer a great way to finish a degree that you may have started years ago or simply complete a new degree. Based on the growing range of degrees offered, as well as the flexible nature of the classes, it is easy to see why so many people are attending classes and advancing in their careers.
But there are a lot of online schools and it can be tough to research each one in order to find out the best option for your needs. The schools do not have to conform to a particular standard therefore it pays to do a little homework and find out some key pieces of data before enrolling.
After you have found a few schools that have the degree you wish to complete you can review the school's internet site to determine as much as you can about the school. In addition you will want to consider these items as you pick out a school.
Resources – One of the most important areas of a good college is the career office. Getting a quality degree is nice but it does not guarantee you will find a job. Getting tips and contacts from the career office is one more way to help you when you are ready to seek out new employment.
Quality – You want to make sure that the school is accredited. Employers want to see applicants that have degrees from a competent school to ensure they have the proper skills for the job.
Available support for tech help – Since online colleges have classes that are usually available 24 hours a day and 7 days a week it would be nice if the technical support team for the school is also available at the same time. Various issues may arise in turning in assignments, viewing videos of lectures or retrieving documents from the web server. You want to make sure you have ample assistance for any problem that might arise.
Schedule of classes – If you are attending classes at a college that is physically unreachable by you then it makes sense to ensure that all classes are held completely online. Some colleges have a blended format where online time is combined with time spent in the classroom.
Feedback from professors – You want to find a school that encourages and reports a lot of feedback from the professors to the students. Although the class is online and you may never see the teacher in person you will need direction from the professor to make sure you are grasping the material.
Price of classes – Many people consider this factor first. You should locate all the schools with a good reputation that offer the degree of your choice. Then begin to look into the costs. Ask the school about scholarships, grants and any financial aid that is available before making your final choice based on the price tag.
Available courses – You want to get as much out of your degree as possible. Investigate the different classes offered by each online school in your chosen degree and see which one provides the most in-depth courses.
Available financial aid – Each school has varying requirements for providing financial assistance to students. Some schools may simply list their tuition and recommend that you find the best way possible to pay for it. Other schools will have a staff team dedicated to helping you secure the necessary funds for your education.
Teaching staff – You really should investigate the backgrounds and credentials of the professors that will be conducting your classes. Teachers that have worked in the field in which they now teach can provide real world advice and knowledge that can benefit you beyond the classroom.
Opinions from current students – Several review sites exist where students can offer up opinions on their classes and instructors. Finding out which school routinely gets negative feedback will help you determine which school to avoid.
https://www-stg.mastersdegreeonline.com/wp-content/uploads/2019/06/checklist-image.png
225
225
admin
https://www-stg.mastersdegreeonline.com/wp-content/uploads/2019/04/logo-new3.png
admin
2019-06-18 17:54:24
2019-06-20 14:49:28
Important Items to Consider Before Picking an Online College for an online masters degree